3D Imaging

Cone Beam CT (CBCT)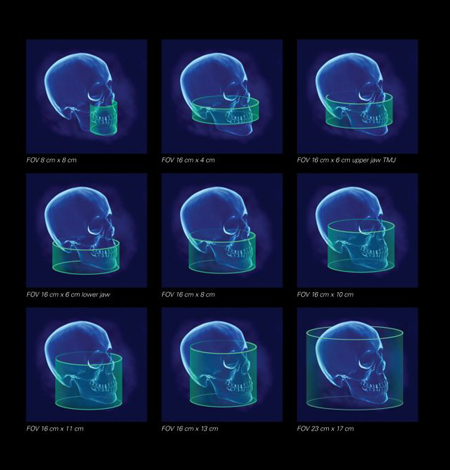 With cone beam computed tomography, oral health professionals gain a highly accurate 3-D image of the patient's anatomy from a single scan. These 3-D images allow the practitioner to better diagnose and understand the true extent of dental disease, and they can provide for more appropriate treatment for patients.
  FOV 16cm x 4cm : Single Dental Arch
  FOV 8cm x 8cm : Both Dental Arches
  FOV 16cm x 6cm : Maxilla/Mandible
  FOV 16cm x 8cm : Maxilla and mandible
  FOV 16cm x 10cm : Maxilla, mandible and TMJ
  FOV 16cm x 11cm : Maxilla, mandible, TMJ and ENT
  FOV 16cm x 13cm : Maxillofacial including orbits
  FOV 23cm x 17cm : Cranofacial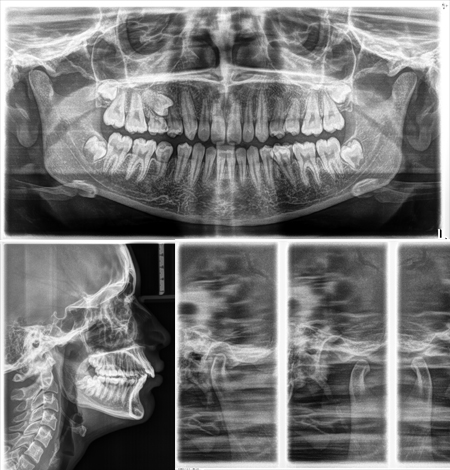 Panoramic radiograph
  Bitewing panoramic radiographs
  TMJ Open and Closed Lateral, PA and Cross-sectional views
  Maxillary sinus view
  Lateral cephalogram
  Lateral skull view
  Hand-wrist radiograph
  Extra-oral skull radiography

IOPA, bitewing, occlusal - coming soon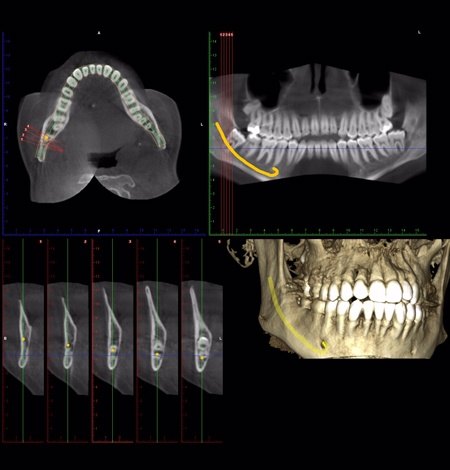 Pathology diagnosis and localization
  Implant site assessment and virtual simulation
  3D Cephalometric analysis
  Airway and Paranasal Sinuses analysis
  TMJ osseus pathology assessment
  Orthognathic surgery workup
  3D study model design and printing

* We also provide on-site diagnostic and analytic services, on an appointment basis.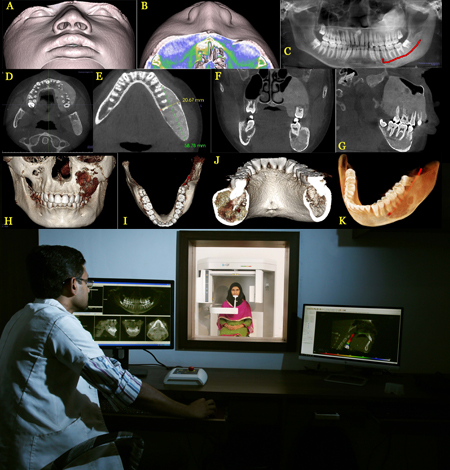 Online radiology interpretation and reporting services for images taken from other centres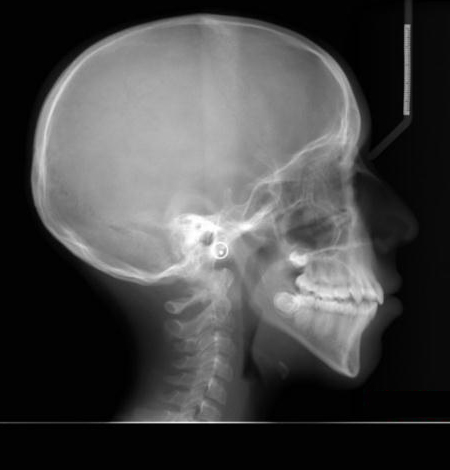 Assist students and researchers in medical and dental imaging applications
  Conduct continuing educational programmes for clinicans and postgraduates
  Hands-on workshops and software training on various applications of CBCT
  Maintain a database of rare cases for future references